Energizing the Future includes new transmission projects designed to enhance service reliability as power plants in the region are deactivated due to the high cost of complying with environmental regulations.
Projects include building new 138- and 345-kilovolt transmission lines and substations, and converting certain FirstEnergy generating plants in northern Ohio into synchronous condensers, devices that help regulate voltage levels on the grid.
This effort is driven by recommendations by PJM Interconnection, the regional grid operator, to enhance system reliability in light of plant deactivations.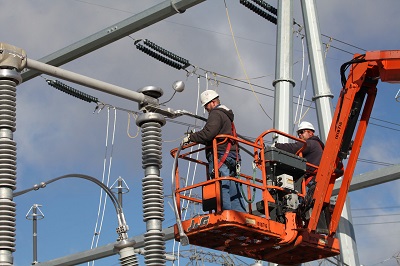 Workers put the finishing touches on the Glenwillow Substation, completed in 2015 to reinforce the electric grid following power plant deactivations in Northeast Ohio.
Last Modified: April 29, 2015